April 14, 2004
A former Australian diplomat accused of attempting to sodomise two teenage boys in Bali has faced court, denying he tried to force them to have sex. Former Canberra man William Stuart Brown, 51, alias Tony, answered questions from judges in a closed Indonesian court at Karangasem, east Bali, on Tuesday.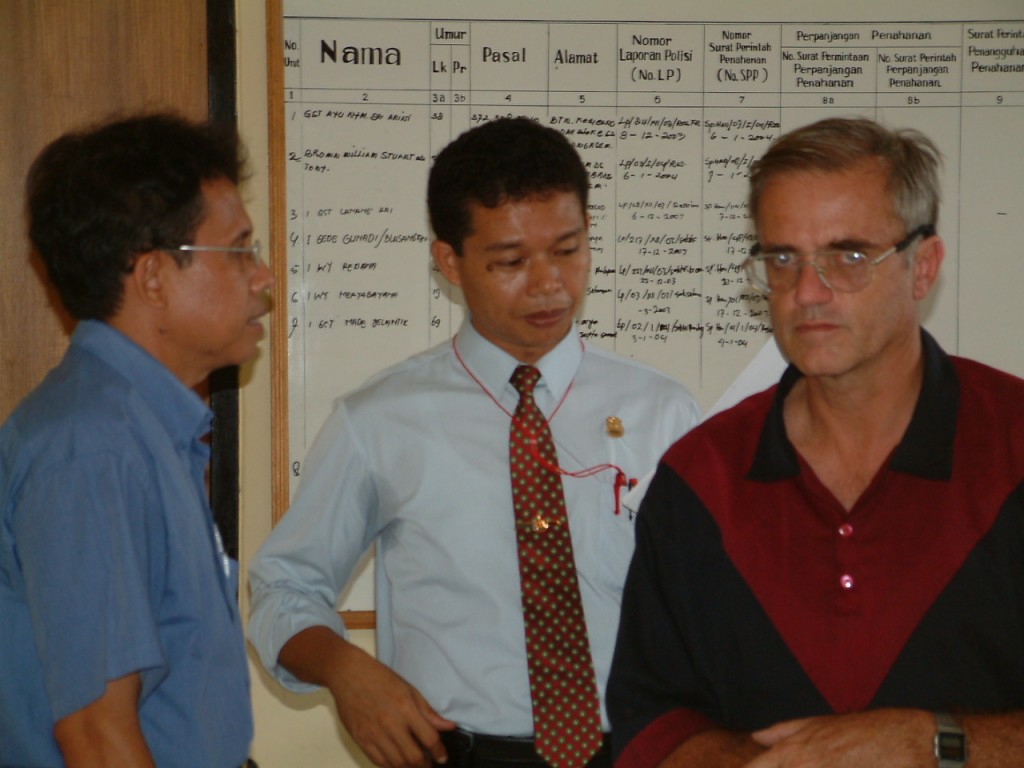 He was arrested in early January and is being held in prison in Karangasem, where he had worked as an English teacher at a tourism school. He is accused of attempting to sodomise two local boys, aged 15 and 13, whom he befriended while building a retirement home in the area last year. "He denied the accusation of sodomising the boys," his lawyer Ketut Suwiga Arya Dauh told AAP. "What he admitted was sexually indecent action."
The prosecution indictment has accused Brown of "intentionally using violence or the threat of violence, forcing, tricking, lying, or luring the witnesses to do or let someone do to them, an indecent sexual act". The indictment said Brown gave the boys between 5000 and 20,000 rupiah (between 80 cents and $3) for oral sex and asked them not to tell anyone about what they had done. When his trial opened in March, Brown admitted sexual contact with the boys and described it as a foolish mistake, claiming also that he was being victimised.
Brown moved to Karangasem permanently late last year. He had been travelling around Indonesia, India, Sri Lanka and Australia since his retirement from the Australian government's overseas aid agency eight years ago. The Australian Federal Police confirmed Brown was a person of interest in a 1996 investigation into paedophilia within the Department of Foreign Affairs and Trade. If convicted under tough child protection laws in Indonesia, he could be jailed for up to 15 years. A decision on the case is expected on May 4, his lawyer said.